Quality Understanding and Engagement in Teaching and Learning through Technology
The National Science Foundation funded QUEST CT Project invites 3rd – 6th grade teachers to a workshop to learn about exemplary lessons created and field-tested by classroom teachers from the QUEST CT Project. These lessons incorporate computational thinking (CT) in content area lessons. Teachers will be engaged in hands-on activities to explore effective use of technology and CT to increase student problem solving skills and knowledge. These lessons bring exciting experiences in language arts, data investigation, simulations, and math.
Example Lesson Topics include Computational Thinking in Maker Space, Using Computational Thinking through Data Investigations, Learning Computational Thinking through Simulations and Digital Models, Abstraction and Problem Decomposition applied to Language Arts. The QUEST Computational Thinking project is funded by the National Science Foundation's STEM +C program to promote the integration of Computational Thinking in STEM learning and teaching.
JOIN THE LIST USING ACCESS CODE: WTVD-SQDP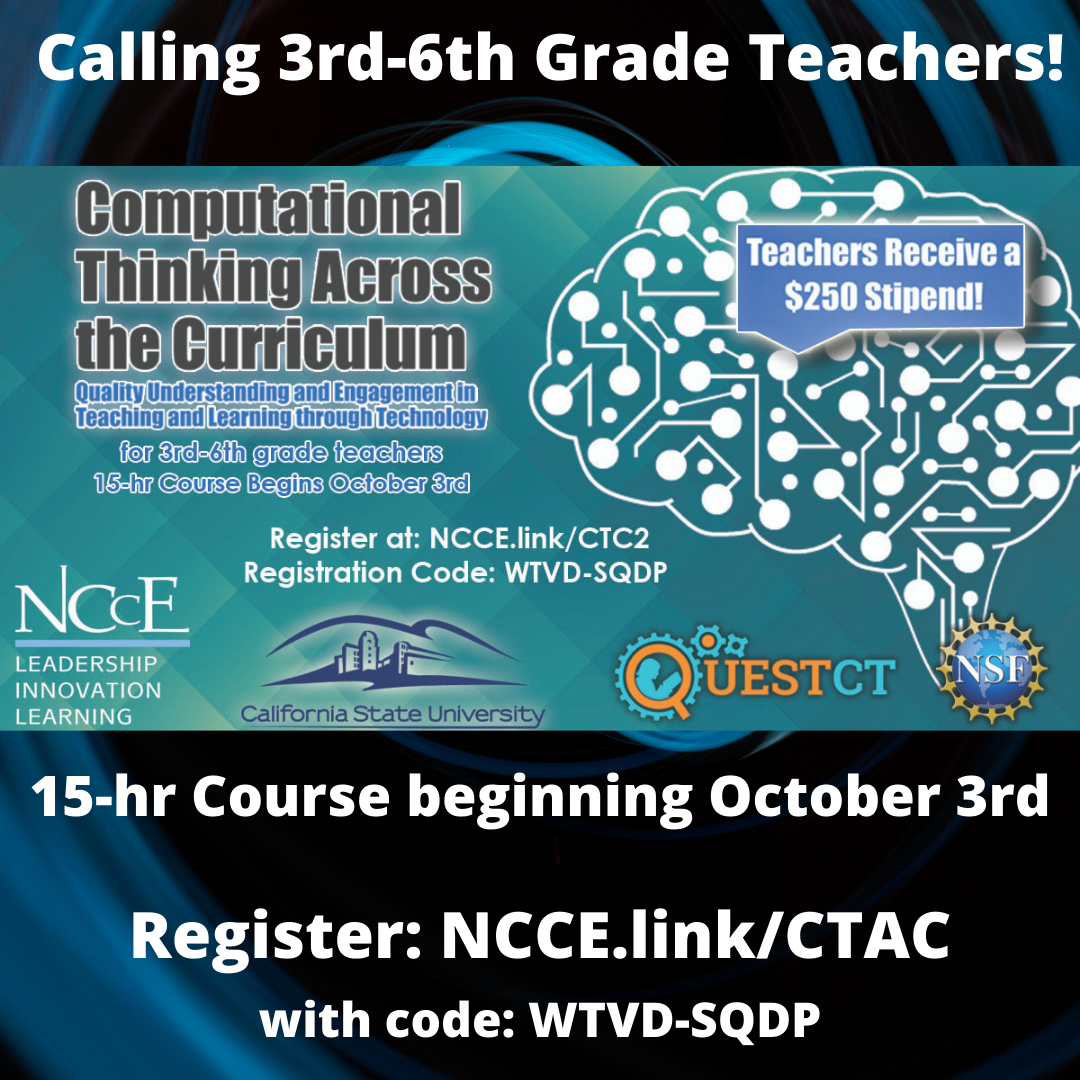 Here is the course outline:
Computational Thinking Across the Curriculum